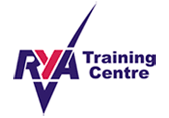 Sail Training with Crystal Sailing School
Crystal Sail Training is an RYA recognised Sailing School located at Ardfern Marina some twenty miles south of Oban on the west coast of Scotland. We offer all a variety of practical courses and a mixed course which combines practice with theory.
DATES FOR COURSES
We have weekly competent Crew and Day Skipper courses starting every Sunday from the end of March.
Phone for availability on 07709 086934
Competent Crew
This course provides a beginner or person with limited experience the knowledge in how to be a helpful crew member.
Topics covered include rope work, mooring, man-overboard actions and safety awareness on a yacht. You will be expected to helm the yacht and play a full part in running the yacht for the course.The ability to make endless cups of tea at a high angle is not required!
Day Skipper
Is as its name implies - the course will develop and nurture your skippering skills to grow your confidence to take a yacht out on your own.This is a higher level course that requires some experience of yacht handling but focuses on being a safe skipper in some of the finest cruising waters in the northern hemisphere.
Topics covered:- mooring, navigation, tides, safety on board and crew management. This course will fulfill the requirements for the awarding of an RYA Day Skipper Certificate.The course lasts five days.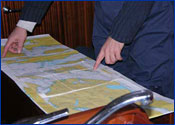 Coastal Skipper
This qualification develops your sailing skill further to include sailing overnight and the planning of longer passages. A higher level of all round skill will be developed on this course and participants can opt to be formally examined for the award of the Coastal Skipper Certificate of Competence.
Topics covered:- crew management .accurate navigation of passages and port arrivals, diversions and safety of sea.The ability to make cautious navigation decisions for the benefit and well being of the crew are the vital elements of being a skipper; these are worked upon during this course.
Yachtmaster Training/ Assessment
This course will give you a clear idea of what to expect on your Yachtmaster assessment.It will allow you to fine tune the skills necessary for the passing of the Yachtmaster Certificate of Competence. This is a training course with the aim of achieving a pass...a higher level of skill is required.
Topics covered :- sailing onto and off a mooring buoy, picking a m.o.b. up under sail,and sailing onto and off pontoons as well as blind navigation.
This course can be run over two weekends if required. Depart Friday pm.for a night passage and difficult port entry. Early Saturday departure for blind navigation practice and a quiet evening at anchor in a remote Loch for an early start back to Craobh with a dolly mixture of events on the way!
Further information
All our RYA training courses are five days long with the exception of the Yachtmaster training weekends.
All courses include food for your time on the yacht.

All participants will need a sleeping bag and pillow.

All waterproofs are included in the cost of the course.

All courses cost £470 per person per week

All courses will have a maximum of five students to one instructor.
Shore based Day Skipper and Yachtmaster/Coastal Theory Courses are also available.
These courses run weekly and can be combined with a few days yacht tuition if you desire.
The courses includes simple accommodation in our Ardfern cottage.
Our school aims to offer you well qualified and considerate instructors who will not shout at you. You may if you wish pay extra to be shouted at or you may go to another school. Shouting is very tiring so we expect at least another hundred pounds!
Both Brian Hunter and David Lyle are both quietly spoken, house trained and non-smoking instructors who wish for nothing more than to have you coming back for more fine sailing the next year.
DATES FOR COURSES

We have weekly competent Crew and Day Skipper courses starting every Sunday from the end of March.

Phone for availability on 07709 086934
Whole boat tuition is available for those wishing to have some solitude in Scotland.
Profile of David Lyle – Principal

David has sailed since the age of ten, starting out on small dinghies, Enterprise and Wayfarers gradually working his way on to larger boats in his thirties. His sailing has taken him to many parts of the world but he thinks the West Coast of Scotland cannot be bettered for its variety of scenery and sailing.
He has mixed his sailing with a period of climbing completing over twenty first ascents in the Lake District and Scotland. He was involved in the scandal of selling a route name to a boot manufacturer in the early eighties that caused an uproar in the UK climbing scene. He has now developed a stealth body which he claims can still wobble up a few climbs.
He loves to anchor in some of the more remote lochs of Scotland and enjoys exploring even further ashore in a effort to finish the final few Munros.
Away from the water David enjoys meeting new people and telling his daughter that the yacht will not capsize.